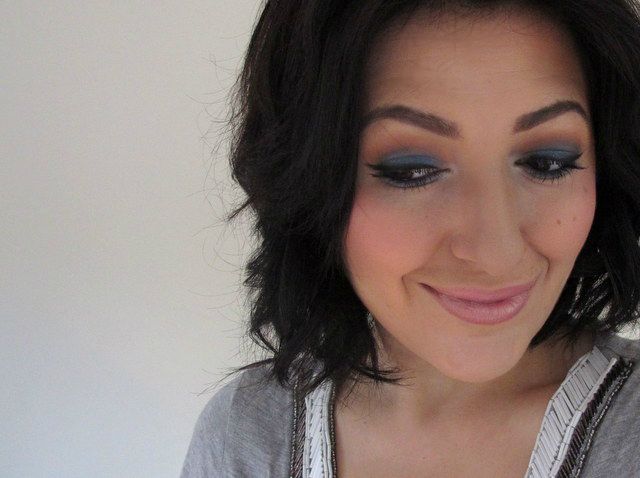 Normally when I wear blue eyeshadow I tend to pair it with cooler tones, like greys and navies, in the crease. But this time I thought I'll try it with a warmer shade and I really like how it turned out.
On eyes I'm wearing
Makeup Geek eyeshadow in Frappe
(crease), on the lids I'm wearing
Inglot e/s in #15
with
Stilla e/s in Lucky
layered on top. To highlight the inner corners I'm using
Stilla e/s in Kitten
. I then lined my eyes with
Laura Mercier cake eyeliner in Black Ebony
and finished with 2 coats of
Max Factor False Lash Effect mascara
.
I kept the lips fairly neutral yet defined with
Nabi lipliner in natural
and
Barry M lipstick in Pinkie Gold Sparkle
.
Overall I'm quite happy with the way the colours worked together, and it's definitely a combination I'll try again.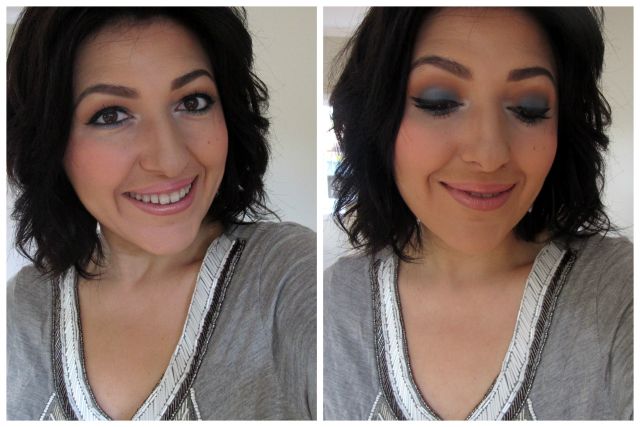 What's your favourite blue eyeshadow? I'm in the hunt for new ones as these two I used in this look have major fallout. Major!