I would have to say the Illamasqua matte lipsticks are my absolute favourite matte formula. They are
extremely
pigmented, and
very,
very
, did I mention
very
long lasting. But they're not everyone's cup of tea as they're also quite drying. So I was very excited to find out that as part of their new Glamore Collection Illamasqua has released 3 new lipsticks in satin formula, which gives you the same level of high pigmentation but minus the dryness. They aren't as long lasting as the mattes, but then you do have to sacrifice something in exchange for the creaminess.
If you're familiar with MAC lipsticks, I'd say the Illamasqua satin formula is a cross between MAC Amplifieds and Satins - they're pigmented like the Amplifieds, but creamier than the Satins. For me they last about 4 hours of normal wear (i.e. through coffee and lunch) when they need to be reapplied.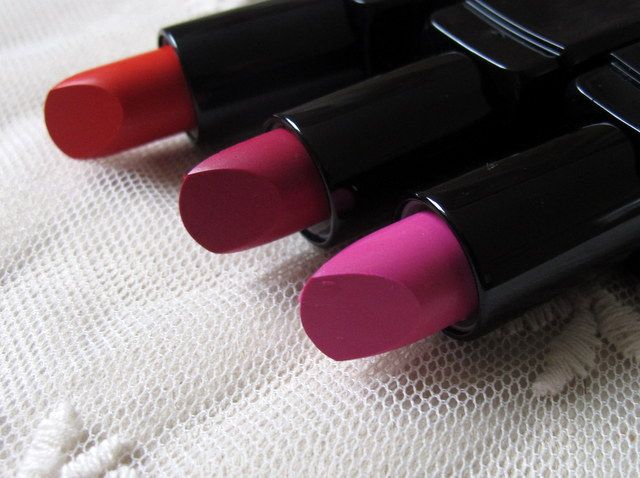 The colours are:
Soaked - vibrant orange
Glissade - deep berry pink
Luster - candy pink
My favourite shade is Luster (surprise, surprise), coz you know, I'm just a pink lover at heart. But I can also see myself getting a lot of wear out of Glissade now that the weather is cooling down here in OZ. Soaked is a vibrant summer shade, so I'll probably put this away for now until the weather warms up again.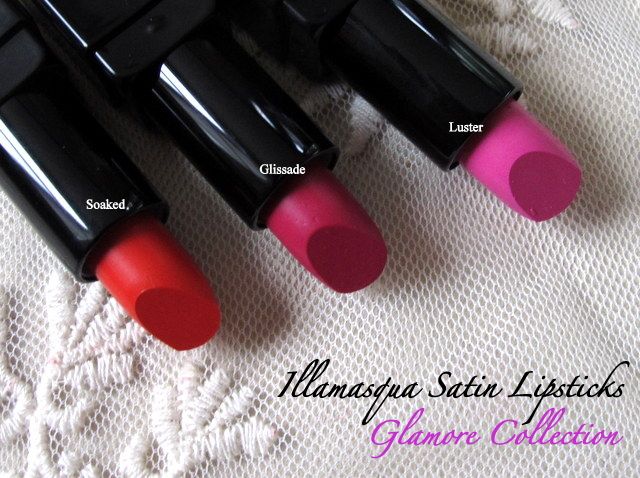 You can get Illamasqua at Myer stores for $25AUD or online through their
website
which has international delivery.
What's your favourite shade? Have you tried Illamasqua lipsticks before?
*PR samples